How to Protect Your Car from Theft
Recent figures released from the Office of National Statistics (ONS) have found that more than 9.1 million crimes were reported from 2011 to 2012.
When examining the number of vehicle thefts in 2011 and 2012, we can see that there is has been a successful decrease. However, the figures are still high and if vehicle owners do not take out the correct insurance policies, they run the risk of losing a lot of money.
Take for example the Land Rover Defender, this has been named the UK's most-stolen car. It is currently retailing at around £21,000 brand new. However, when driving it off the forecourt, the new owner runs the risk of instantly losing around 10% off the original price. If the new owner should then face a car theft, the insurance company will only pay out the depreciation cost of the car and not the original value. As a result of this, the customer then loses out on their new car purchase.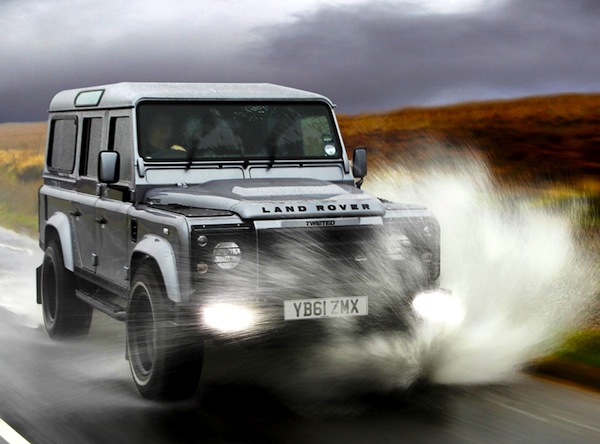 Therefore, we have created a list of top tips to help protect your car from car theft in 2013.
1. Vehicle Protection Insurance
When purchasing a new car, one of the first things to do is to purchase gap insurance protection for your vehicle.
What is Gap Insurance?
... A gap insurance policy is a bolt onto your current car insurance. As your insurance company will only pay out the cars current value and not the original value that you paid. With a gap insurance policy, you are able to claim for the additional value of your car. That way you will not lose out!
Our advice is to purchase this online (at
ALA
of course), rather than at the  car dealership, as you will be charged up to 4 x times the amount for a policy, and please consider insuring your Motorhome with ALA
Motorhome GAP Insurance.
2. Park in Public and Well-Lit Areas
Parking in areas with poor lighting or little public access and security can result in a serious car theft as thieves usually operate in poorly visible areas. An addition advantage to parking in a well-lit, public zone is that it also keeps you safe when entering and exiting your car.
3. Common Sense Check: Remove, Close, Lock.
Parking in a 'safe' zone may not always deter thieves from your car and follow these three simple steps.
Remove
: Take all valuable items such as sat navs, mobile phones, bags, wallets, car stereos out of your car and place them into your car boot, bag or take them into the location you are visiting.
Close
: More than 50% of reporting car thefts were the result of car owners leaving their windows open or partially open.
Lock
: An easy mistake to make, but nearly half of car crime in the UK is the result of people forgetting to lock their vehicles, making it easy for thieves to take your car.
4. Install a Steering Wheel Lock
Installing a steering wheel lock in your car will be beneficial for a number of reasons when protecting your new car. Not only will the lock secure your car, but it is also highly visible due to its overall colour being neon yellow. As a result of this car thieves will become deterred from choosing your new can as they can see the extra security and a steering lock that will make stealing your car more difficult and time consuming.
Protect Your New Car Investment
For more information on taking out a gap insurance policy on your new car, visit our
Instant Quote
form. Click here to read more:
Guides
ALA Connect.